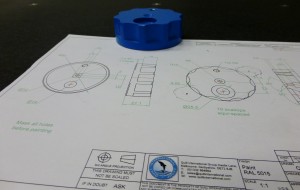 Design verification is an essential step in the development of any product. At Quill Engineering, we can help by providing CAD comparisons with the dimensional measurements of the part. The design verification process provides confidence that the design is reliable.
Design verification, also referred to as qualification testing, is often specified as a major contract requirement.
As an independent CMM Lab we are able to deliver test results completed to the customer's satisfaction.  Project activities in which design verification is useful are:  Concept through to Detailed Design, Specification Development, Detailed Design through to Pre-Production and Production.
To discuss your indvidual design verifaction requirements please call us on +44 (0) 1332 864664